One of the oldest, natural forms of medicine
Massage. Arguably one of the oldest forms of natural medicine dating as far back as 3000 BCE. Fast forward to now and we find that massage guns have changed the game. You now can have the benefits of this ancient, powerful technique in the palm of your own hand.
What Others Have Said
Listed in Products to Make Your Life Easier in 2022!

"ALPAS's line of mini massage guns take this concept to the next level by allowing you to transport your favourite massage gun anywhere you go."
sandandorsnow.com
"I LOVE this! It's a much cheaper version of the Theragun and works really well."


- @bearded_boise_runner
Sleek, Modern, Convenient
Professional quality massage wherever you are, whenever you want, without sacrificing style. Do not be that person that brings around those big, bulky massage guns everywhere. Pease, just dont.

We wanted to ensure that you could enjoy their massage guns by making them part of their personal aesthetic. The Mini Gold is both sleek and modern, which mean that you can give your body what it needs while staying current and trending your way to optimal well-being.
Repair, Relax, Rejuvenate
We're all familiar with massage therapy - a centuries-old technique for relaxing the body. Massage guns have revolutionized this technique, essentially allowing you to have your own private masseuse in your hand every day.

Powered by an efficient 70W brushless motor, the Mini Gold can achieve rotational speeds of up to 3200 rpm. This can produce upwards of 5 kg of force and allows the Mini Gold to penetrate deeper into muscle tissue.
Lightweight, Quiet, Versatile
Our lightweight mini massage guns have been engineered to offer the same relaxing and rejuvenating experience as that of larger, older massage guns, but we've optimized vital aspects of the technology such as size, noise and portability.

Your phone is probably bigger than the Mini Gold.
Sleek, Modern, Versatile
----
MASSAGE LIKE YOU MEAN IT!
Your health and well-being are truly amplified when you give yourselfsome time to repair, relax, and rejuvenate. We would love to see thoseexperiences. Share photos of you and your MINI GOLD on Instagram with#ALPASfirst and tag @thealpascompany for a chance to be featured!
Travel Case

MINI GOLD massager with 4 changeable heads

USB-C Charging cable

Reference guide

All items are packaged together in box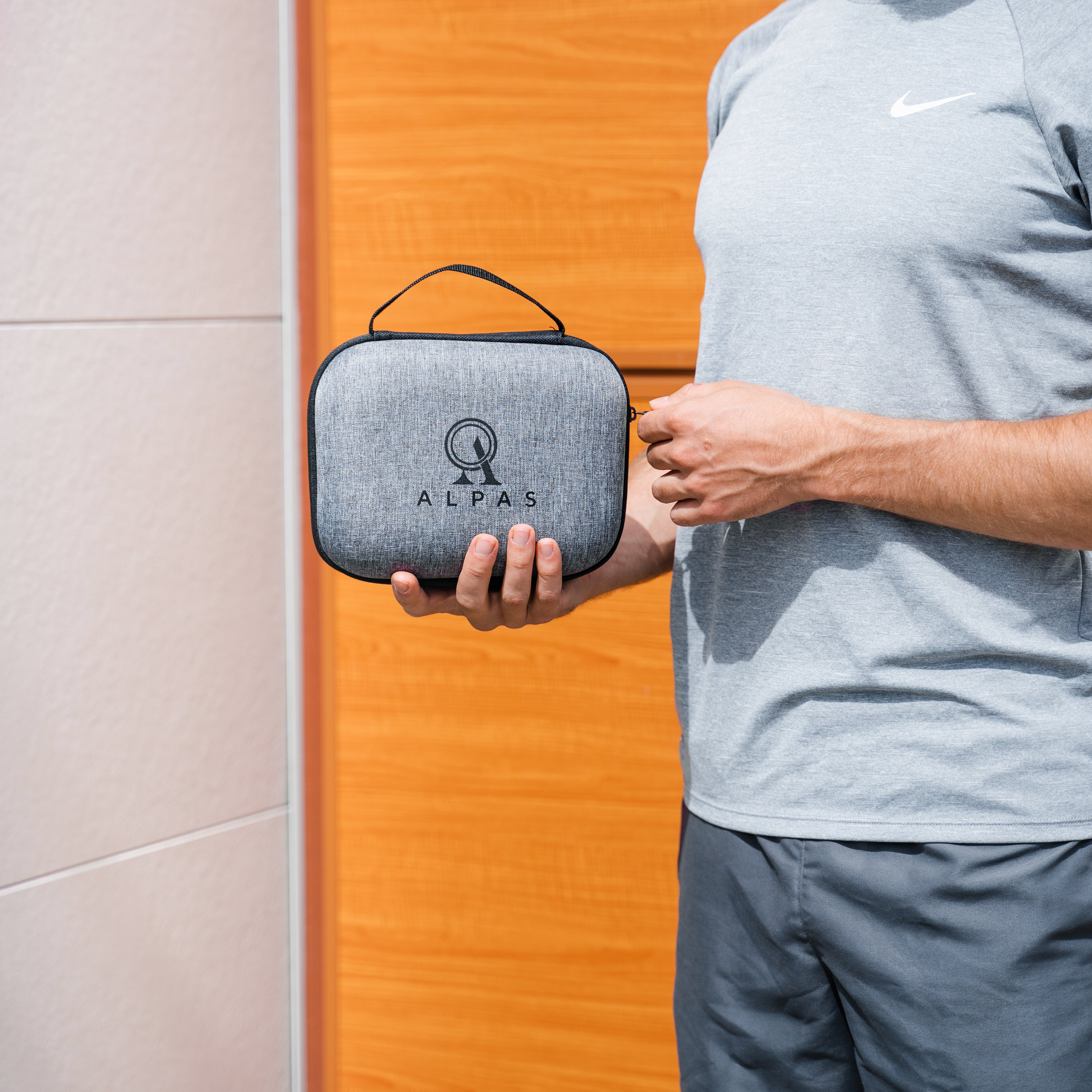 May 30, 2022 Jon Carino
1) Flat head = Biggest area For me, I like to work the first three heads in sequence. The idea behind it all is slowly narrowing the focus of massage. Start with a massage head with the broadest, widest focus and that would be the flat head. When starting off, especially when your muscles are cold, I would suggest starting with the lowest speed setting then gradually increasing speed. I would use this flat head as 'warm-up' massage to prepare the muscle as we narrow and deepen our focus.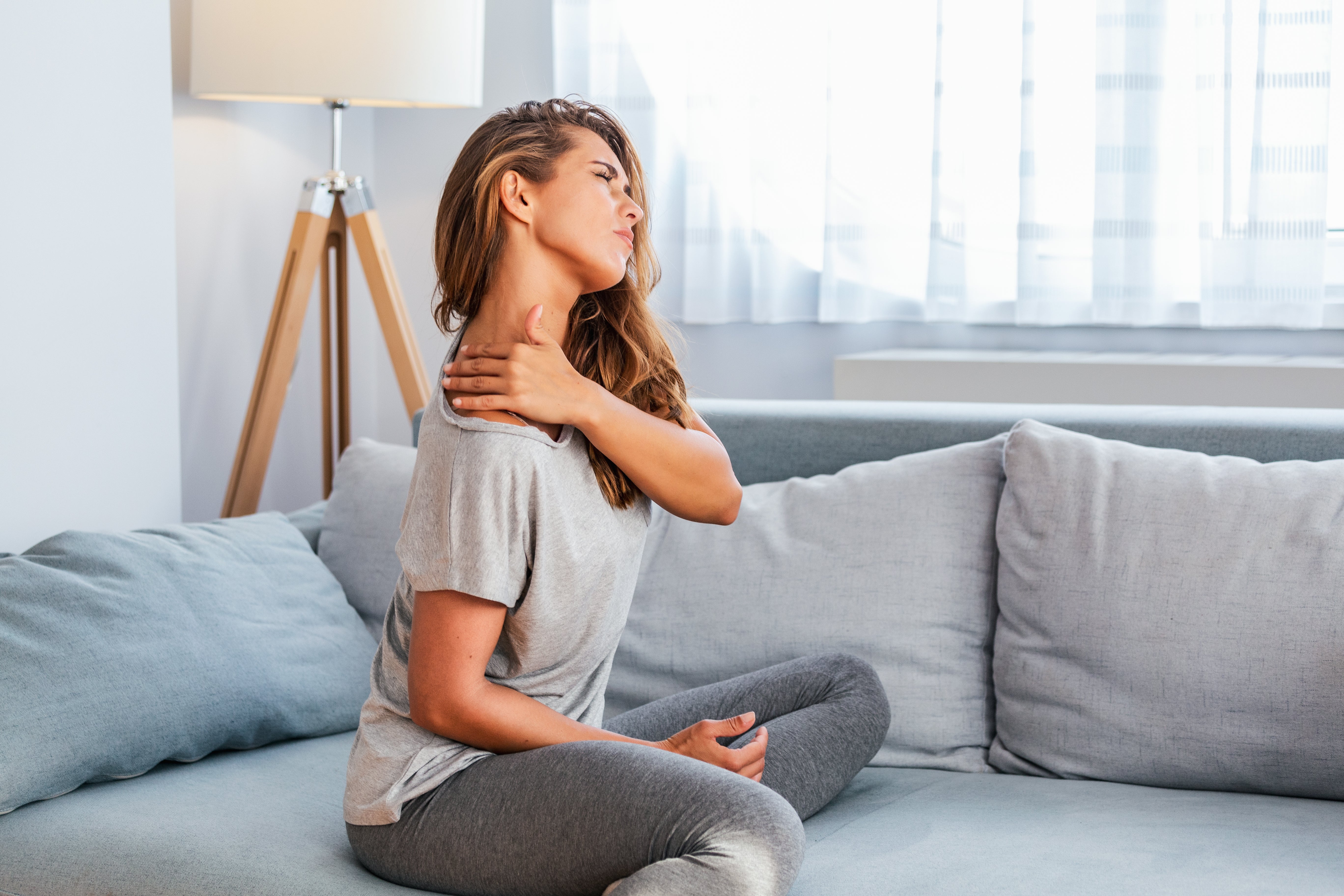 May 29, 2022 Jon Carino
Pain sucks. Body pains also are not fun. When we are in pain, it turn out that we aren't able to do as much as used to [i]. We lose productivity in our lives all because of this nuisance in our body and muscles that we call pain. The worst part is, we don't even know where it came from.  So what can we do about? Is there an easy, simple solution that we can do at home?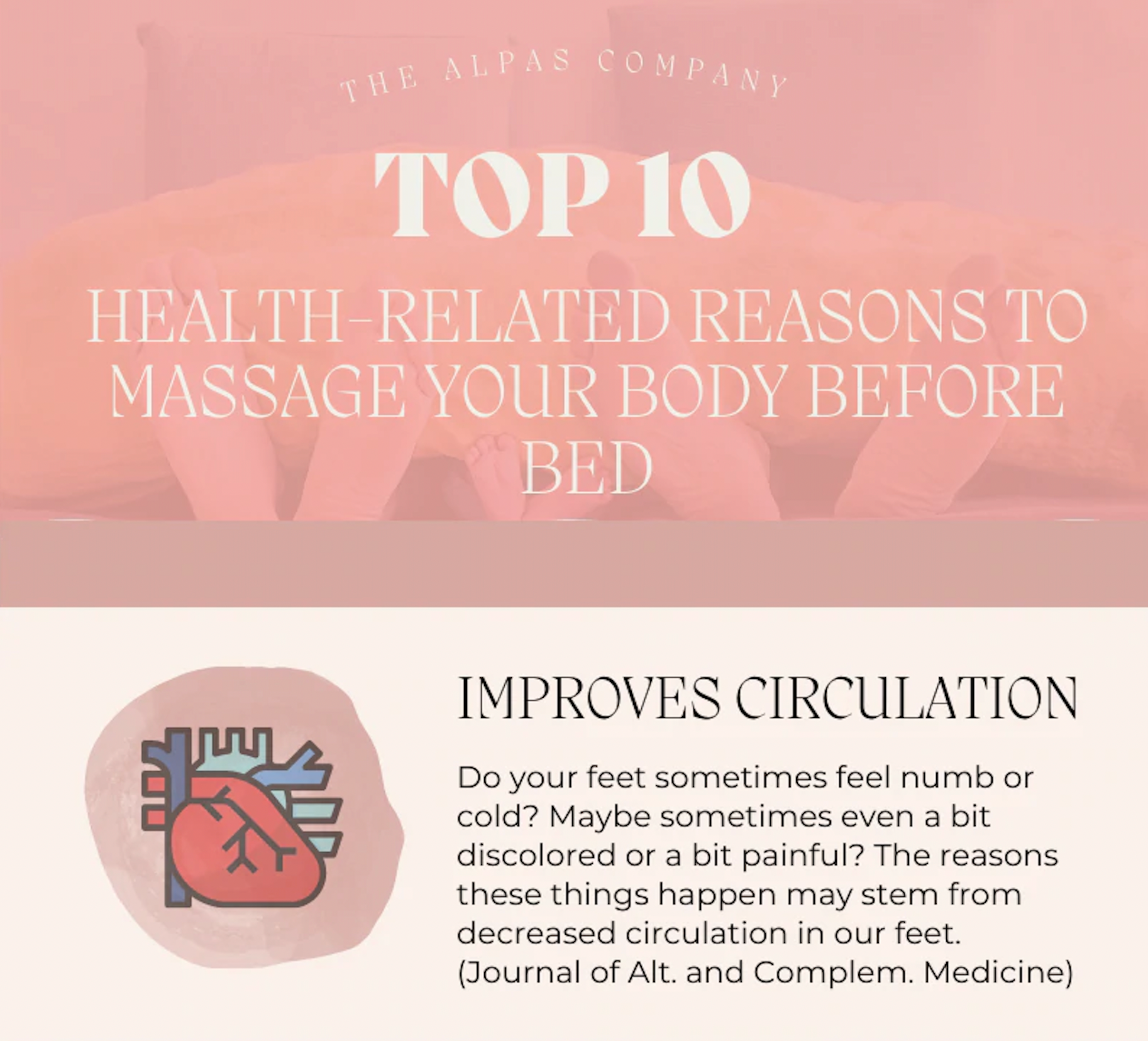 Mar 24, 2022 Jon Carino
1. Improves Circulation Our feet sometimes feel numb or cold? Maybe sometimes even a bit discolored or a bit painful? The reasons these things happen may stem from decreased circulation in our feet. (Journal of Alt. and Complem. Medicine) 2. Improves Quality of Sleep